Lake Elsinore, CA
The Lucas Oil Off Road Racing Series track at Lake Elsinore Motorsports Park in Lake Elsinore, California is known for its terrifyingly huge jumps that launch competitors to amazing heights. Throwing yourself off the Lake Elsinore jumps takes drive and commitment. Despite the time crush of starting an entirely new short course racing program, Roberts Racing decided to display that same drive and commitment and jump right in to the Lucas Oil Off Road series. A lack of practice time and few spares might have sidelined some teams but Jared Roberts and the Roberts Racing team never shies away from a challenge.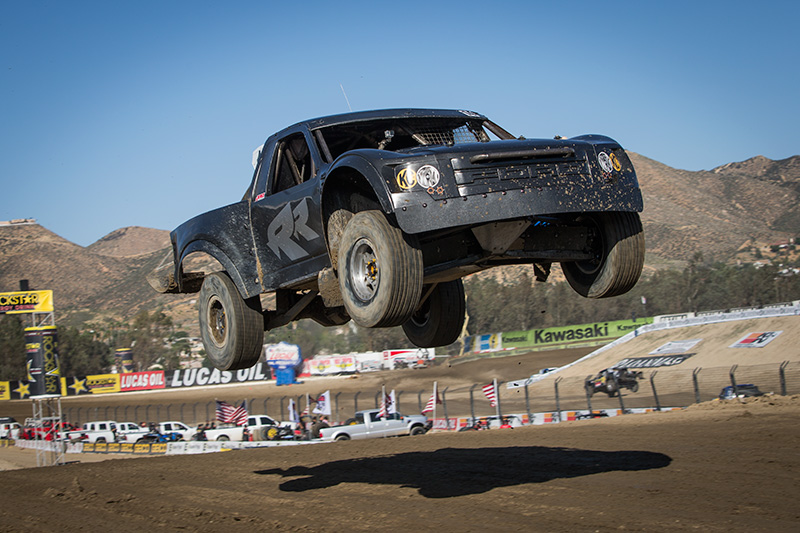 The plan for 2015 is to compete in Pro-2, Pro-4 and Pro Buggy. Dale Dondel's new, state of the art Pro-4 is still under construction but Mike Dondel showed up to race his Pro-2 and CJ Greaves was driving the Roberts Racing Pro Buggy. Despite getting his truck faster during the two practice sessions, Mike Dondel popped an engine in round one and did not have a spare for round 2, sidelining him for the rest of the weekend.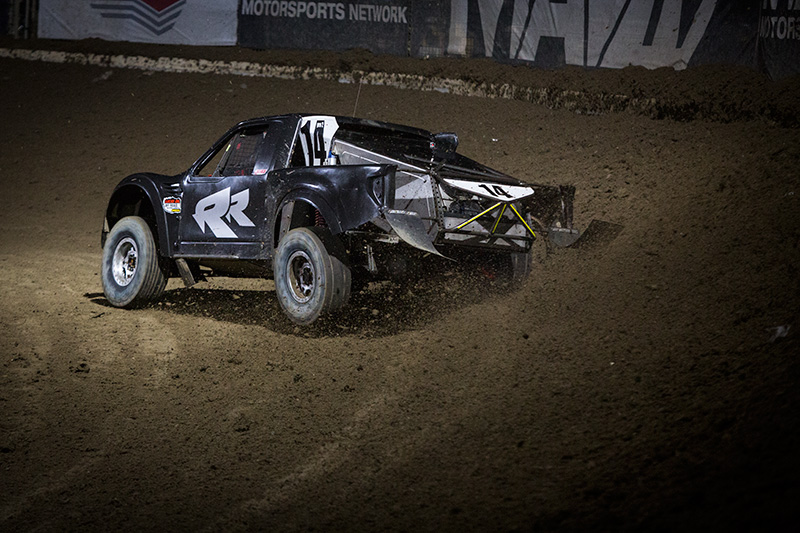 CJ Greaves was left to represent Roberts Racing. CJ showed the same open wheeled racing skills he used to win back to back, Pro Buggy Championships in 2010-2011 when he was only 14 years old.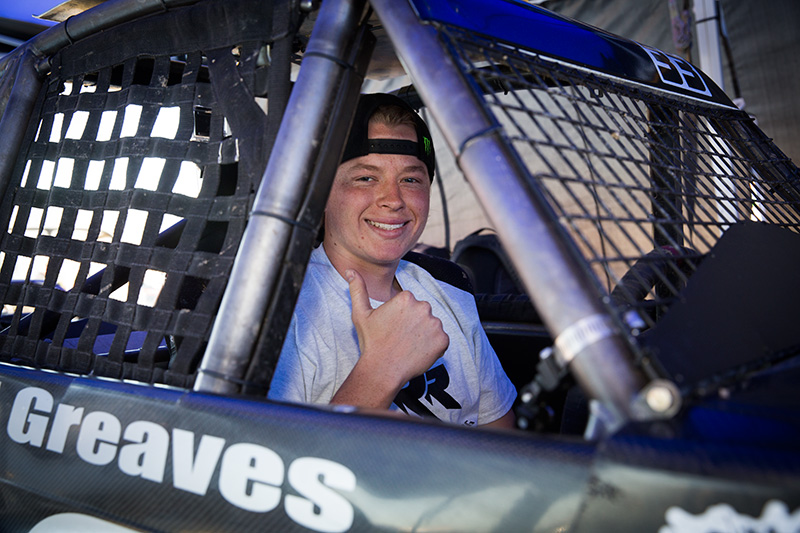 He improved his speed as the weekend went by; missing the podium by one spot in round 2. "We had an awesome set-up for a dry slick track," says CJ, "When the sun went down and the traction increased, we were off a little. We worked all weekend to get the car better each run. By the end, we were not that far off but the track had a single line, it was hard to pass." CJ finished 7th in round one and improved to 4th in round 2.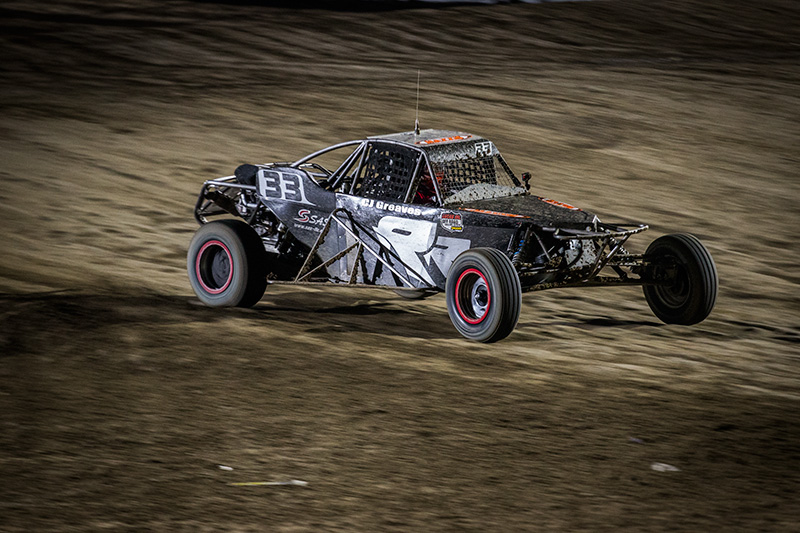 Roberts Racing is working tirelessly with Toyo Tires, Specialized Automation Services, Racer Engineering, MOMO, King Shocks, KC HiLites, Power Steering Solution and F&L Racing Fuel to get the remaining pieces in place before the series resumes April 24 – 25 at Wild Horse Pass Motorsports Park in Chandler, AZ. Dale Dondel's Pro-4 will line up to race and Sgt. Dakota Meyer will be hitting the track in his Roberts Racing Pro Buggy. There will be more in store for CJ Greaves behind the wheel of a Roberts Racing Pro Buggy; stay tuned for the latest news at www.roberts-racing.com
Photography By: Bink Designs